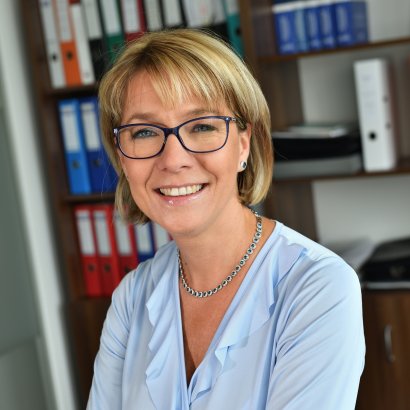 A recently revealed ministerial decree could render the operation of domiciliation service providers in Hungary untenable – at least for those who provide this service at a high professional standard. As the new piece of law contains no explanation, the question that springs to mind is: who does the new legislation favour?
Domiciliation services cater to a genuine market demand, and are well-known in all countries that have a well-developed corporate culture. Domiciliation services are mainly used by businesses that do not necessarily need to have a physical office for their Hungarian operation, or who believe that a professional service provider is capable of performing their administrative tasks more efficiently.
While it is often assumed that companies who use domiciliation services are phantom firms, in reality this could not be further from the truth. Indeed, by using a domiciliation service, these companies are actually ensuring that – unlike phantom firms – their domiciliation genuinely serves as a point of contact. In many cases millions of euros pass through companies that use domiciliation service providers, frequently in order to enable multinational corporate groups to benefit from Hungary's internationally competitive tax regime (which the Hungarian government has defined as a legitimate purpose on several occasions).
In such cases, the domiciliation service providers usually provide the physical and human resources for the company's administration operation, such as telephone lines or receptionists to take the calls. They take delivery of the company's official documents, handle its post, and file and archive the company's paperwork.
A gradual tightening of the rules
In recent years the government has implemented numerous measures that made it difficult for certain operators to provide domiciliation services, or which even expressly prohibited them from doing so. For example, a few years ago law firms were excluded from the group of companies permitted to provide domiciliation services, and from the beginning of this year the law on tax procedure was amended: firstly the use of a domiciliation service was made subject to a reporting obligation, and secondly the use of such a service could give grounds for classifying the client as a "high-risk taxpayer". The explanatory statement underlying the amendments claims that the use of domiciliation services was often motivated by a desire to impede and obstruct official audits and supervision.
With effect from this July, however, the Ministry has introduced another twist in the story, which effectively renders the professional operation of domiciliation services untenable.
No ownership – no domiciliation service
While the new piece of law introduces numerous new provisions relating to the operation of domiciliation service providers with effect from 1 July (for example, it rules out fixed-term agreements, and contains stipulations relating to the management of documents and the receipt of deliveries), it also makes the provision of domiciliation services subject to a very severe legal requirement. Specifically, in the future domiciliation services can only be provided in a property that is solely owned by the service provider, or for which the service provider's usage right has been registered in the property register. Existing domiciliation service providers have to comply with this rule from 1 September.
The majority of professional domiciliation service providers in Hungary today provide these services from rented offices. All the reputable companies with an international presence that also provide similar services abroad, many of which are listed on the stock exchange, currently rent offices in Hungary, and it is from these offices that they serve their clientele consisting of large, multinational corporations. Because they do not hold title to the office premises, in future they will be prevented from providing the domiciliation service.
And the option of registering a usage right, as mentioned in the decree, does not represent a realistic alternative either. Firstly, it is highly unlikely that the owners of the office buildings, which are usually large, multinational investors, would permit the registration of such a clearly visible encumbrance on their real estate assets. Secondly, however, it is precisely the provisions of the Civil Code relating to usage rights that make this an untenable solution, as the law states that a usage right is an entitlement that cannot be transfered or ceded. Therefore, according to the explanatory part of the Civil Code, the beneficiary of the usage right cannot provide a domiciliation to other businesses.
So why is this happening?
The new regulations are likely to make operation impossible for domiciliation service providers who perform their activity in a rented property, providing a high quality of service. This begs the question of what the underlying purpose of the legislation might have been. What justification is there for the fact that the regulations will lead to the shutting down of precisely those service providers whose operation is vindicated by rational and legitimate business-policy considerations? Unfortunately, as no justification was attached to the decree, these questions remain unanswered.