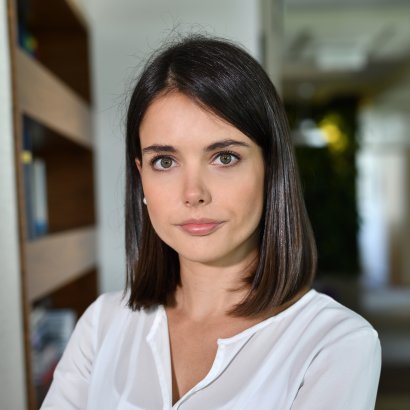 If you decide to apply for bank financing, you will need to consider not only the financial terms of the loan but also whether you are ready to allow the bank to access your assets as collateral. It will probably ask for the following guarantees.

1. Pledge and/or call option on shares
Once you apply for financing, it is highly likely that the ownership interests of the shareholders will be a targeted security. If you have a viable business, the bank will want to ensure that, in the case of default, it can intervene to save the operation. It can do so by acquiring direct ownership through a security call option granted in its favour or by selling the ownership interests via a pledge on the shares to a prospective investor.
2. Pledge/mortgage on property
If you are in the property business, your properties will almost certainly serve as security for the bank to ensure that you meet all your payment obligations. Moreover, the bank will probably register a mortgage (also known as a pledge, lien or charge) over one or more properties you hold even if you are not in the property business. Since the mortgage is, in most cases, coupled with a restriction on the alienation and encumbrance of the property, you will not be able to sell or further encumber your property without the permission of the lending bank.
3. Pledge on receivables
Do you have a successful business with robust cash-flow? If so, you should expect that at least some of your receivables from your trade contracts, lease agreements and supply contracts, as well as from any insurance or guarantee contracts where you are the beneficiary, will need to be pledged in favour of the bank. In most cases you will also have to notify your trade creditors about the pledge and obtain agreement from them that in the event of default, they will pay their dues to the bank instead of you.
4. Pledge/charge on bank accounts
Your bank accounts can also serve as collateral. There are several ways banks can secure access to the balance of your accounts. The most common way is for you to pledge to the lender the balance on all your accounts held at a credit institution. If you have accounts with banks other than your financing bank, you can be fairly sure that you'll be asked to grant a prompt collection authorisation over such accounts for the benefit of your financing bank. In certain cases, you will be required to block some of the funds in your current account in a security (or collateral) deposit, and you will not be able to access these funds without the bank's approval during the term of the loan agreement.
5. Third-party guarantee
If your financing bank decides that your business plan needs some backing in order to make it bankable, there are additional forms of security that can reduce the bank's risk and help you qualify for the financing. A corporate guarantee or the undertaking of surety by a reputable company from your company's group, or even from outside it, is always welcome by banks when establishing the security structure for a financing arrangement.