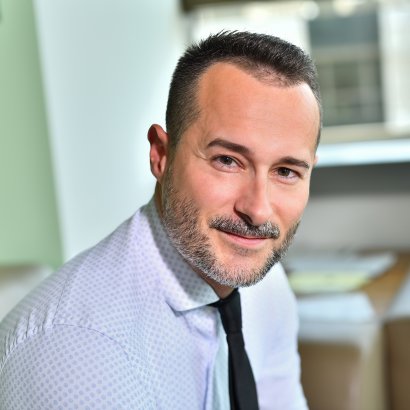 Panicking amid the health crisis, company managers can easily feel pressured to take some "seemingly obvious" legal or business measures to resolve their situation. However, these measures often involve serious legal risks and should be approached with caution.

Force majeure and frustration of contract – it's not that simple!
One of the most frequently cited contractual clauses these days is the good old "force majeure" – in other words, an unavoidable external event or factor that the lawmaker seems to regard as an excuse for refusing to pay up, or as a reason for terminating the contract. The other legal term we're hearing a lot is "frustration of contract", as if it were something that can relieve us of our obligations if we suddenly find ourselves unable to fulfil the contract.
However, the Civil Code does not recognise "force majeure" at all as a basis for refusing to fulfil the terms of an agreement, and frustration of contract is only a special case of termination of a contract. In fact, the statutory regulations only allow us an extremely limited scope for lawfully failing to fulfil a contractual obligation or to legitimately demand a change in the terms of a long-term agreement.
For this reason, and in the hope that the current state of emergency is only temporary, it's worth thinking about how we can temporarily amend a long-term contract in consultation with the counterparty, rather than considering unilateral steps that may be challenged on legal grounds.
Treat your employment contracts with care
Many businesses may feel that now's the right time to lay off all or some of their employees. However, it's worth bearing in mind that the rules on dismissal and group layoffs have not changed because of the crisis. Therefore, any such measure, if not suitably substantiated, carries the very real risk of a legal dispute.
Instead of dismissal, it may be worth trying to reduce your personnel costs through alternative means. Firstly, the government decrees that have been published recently provide very broad legal avenues for doing just this. Secondly, in the present situation it's easier to agree with employees on solutions that may have seemed somewhat odd in the past. In addition, solutions such as these can boost the loyalty of your employees and reduce recruitment costs when you come to restarting production later on.
Be careful before withdrawing assets or selling the business
In an insolvency situation, many business owners are likely to be thinking about how the valuable assets of their business might be rescued from the "sinking ship". There are a number of solutions circulating in practice for documenting this sort of thing that push the boundaries of legality.
It's worth bearing in mind that if your business is already under threat of insolvency, any such withdrawal of assets can be classed as illegal. If the company does go into liquidation, the liquidator has broad powers to challenge these transactions. Not to mention the fact that an illegal withdrawal of assets can easily be classed as a criminal offence. Therefore, even in this situation, it may be worth entering into talks with your business partner rather than taking unilateral action.
In an insolvency situation, selling your business quickly may not solve your problems either. The seller and majority owner may later, in the event of liquidation, be liable to the extent of all of his or her assets for any debts that are not covered by the company's assets.
Debt repayment moratorium: all that glitters is not gold
The government decree of 18 March provided a credit repayment moratorium: principal, interest or fee payment obligations arising from credit and loan agreements and financial lease agreements will not become due until 31 December 2020. But are you sure you'd be better off with the moratorium?
A bit of caution wouldn't hurt here either. The unpaid amounts of principal, interest and fees are to be repaid after the expiry of the moratorium, so this is not a waiver but just a temporary grace period. Since we currently don't know how the overdue amounts will be managed, the non-payment of outstanding loan instalments may be decidedly disadvantageous for some debtors due to a longer repayment period or a different repayment profile. In such cases it may, therefore, be worth requesting a reinstatement of the loan repayments in accordance with the original contract by sending a statement to the financing bank.
Don't fail to pay tax!
There have been a lot of ambiguous explanations in recent days about whether taxes should be paid. This was due to the fact that, according to one of the "crisis decrees", tax enforcement procedures in progress on the day that the decree came into force were suspended. However, this is nothing more than what it seems: the tax enforcements that were in progress on 24 March have simply been put on hold. Therefore, those who do not pay any one or more of their taxes after this period is up will again be subject to tax enforcement procedures, as they had been before. Think about it: a budget that will soon lose a significant portion of its revenues anyway cannot afford not to collect taxes!
If you're still unable to pay your taxes under the current circumstances, it's worth requesting payment by instalments or a deferral. These requests are being treated more tolerantly than usual by the tax authorities.